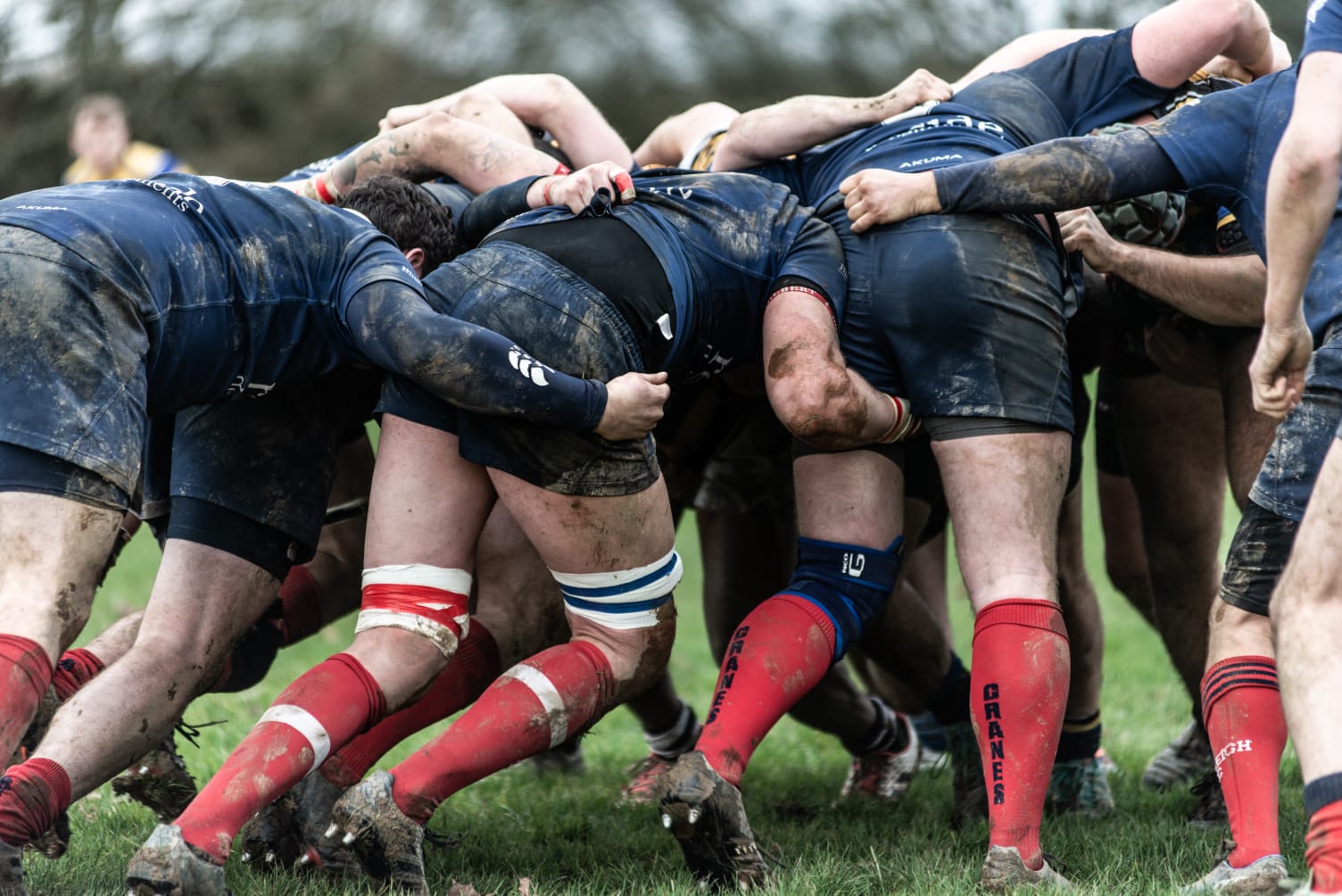 Cranleigh came up against for the second Saturday running a decent well-balanced side that took every chance they had or given to them.
Cranleigh did start the game in the first 15 minutes brightly with high energy, helped by a number of penalties from Wimbledonians. Shortly after Wimbledonians kicked an easy penalty from entering a ruck at the side. After 23 minutes Wimbledonians moved the ball wide and number 15 (Jason Murphy ) outpaced the defence to score and was duly converted.
This seemed to give Wimbledonians the confidence they required and again Murphy, 3 minutes later kicked ahead over the Cranleigh defence and at great speed collected the ball and scored halfway out.
Cranleigh lost two of their own lineouts and dropped a number of passes handing the attack back to Wimbledonians During this time Cranleigh had to make several replacements for injuries to Christian Morris, Pierre Goodwin, Tobias Macey the latter two reappeared later in the game.
The subs Theo Gloyans, James Moore were called upon. Wimbledonians going in at halftime 17-0 up.
The Second half was dominated by Wimbledonians who were quick to the mauls and rucks and had the skill and strength to overturn Cranleigh several times.
It was not long before Wimbleldonians scored again, moving the ball out wide and giving the ball to another flyer no 14 (Jason Curri) who left the defence dead to score under the posts.
Three minutes later Cranleigh kicked the ball down to the Wimbledonians 22 only to be collected again by Wimbledonians Murphy to slice at pace through the Cranleigh defence to score. Pierre Goodwin got back on the field in the back row, Pete Bauard came on and there was a period from Cranleigh fighting back to get up the field.
Unfortunately, Wimbledonians made full use of two missed tackles and moved the ball all out wide to Curri who outpaced again the Cranleigh defence.
Cranleigh did, to their credit, in the last 10 minutes, push Wimbledonians hard, but could not make a breakthrough.
The Cranleigh performance was consistently spirited, spurred on by Captain Terson and Nick Aston and Brendon Taylor- who made a very welcome return after a long injury played out of their skins. The pack in the tight held and even on some occasions got the better of Wimbledonians.

A lot of changes to the side last week did not help. Wimbledonians did the basics well and the speed of their two flyers was decisive.

Cranleigh host Chipstead at Wildwood Lane next Saturday
Match Report: JOHN BAILEY