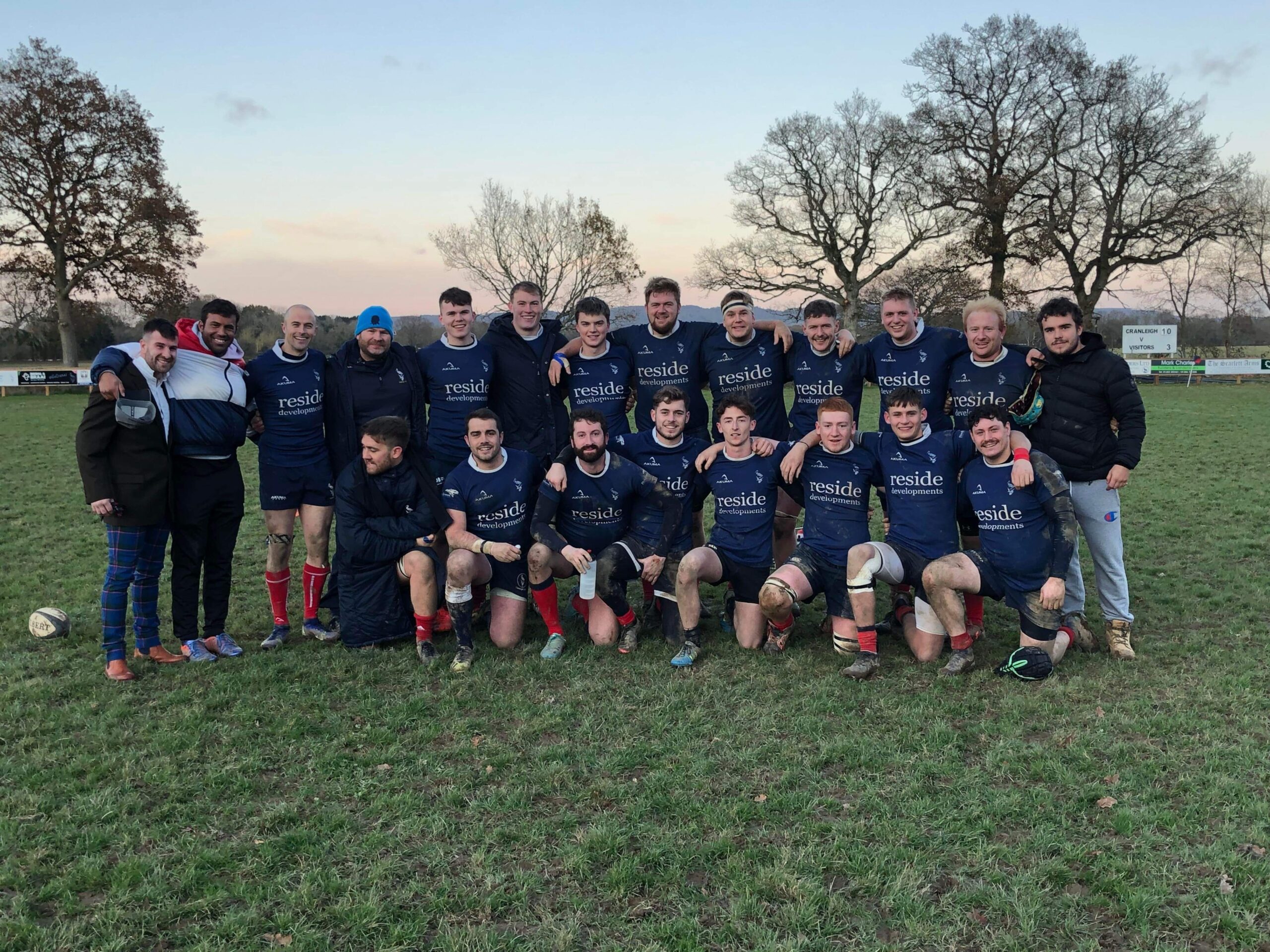 Cranleigh followed up their win last week against a strong Wimbledonians side.
Cranleigh facing a strong wind against them in the first half for the first 15 minutes had to defend with Wimbledonians on the attack. But unlike some previous games defended very well keeping their opponents in the middle of the pitch but Wimbledonians did manage to kick a penalty. Cranleigh then got themselves into the Wimbledonians 22 but from a line-out scrum-half Jamie White was injured and had to leave the field for the rest of the game.
The Cranleigh pack then started to dominate in the scrums and the overturned some rucks and mauls .From the half way line a great quick passing movement finished with Charlie Treasure scoring in the corner.
Wimbledonians came back with some excellent runs from their number 8 and loose head prop but Cranleigh defended like Tigers and one tackle by Jake Tomlinson was exceptional and summed up the spirit in the side.
The first half finished up with Cranleigh 5-3 up.
As luck would have it the wind dropped giving no advantage to Cranleigh. However it was not required as the Cranleigh pack took charge with scrums and driving mauls. They overturned Wimbledonians scrum three times pushing them back at great pace.
Max Chusiel had a a great game sniping around the base of the scrum. One or two chances were missed from losing our own line-out at a crucial time and some wayward kicking,but Cranlieigh kept Wimbledonians in their own half for long periods.
Again from a quick passing movement again found again Charlie Treasure who flew past everyone to score in the corner.
The last 12-15 minutes was very tense and you could feel the tension in the Cranleigh team . They stuck at their task keeping their shape in defence and not letting their opponents any clear cut opportunities and finishing out winners 10 -3 .
This was the best performance of the season by far from Cranleigh. Great credit goes to all the players and coaches who created a team that now has confidence to face whoever in the league. All credit to Wimbledonians, (who had only , up to this game only lost 2 games out of the 9 played this season), for their gutsy performance and for not playing the non contested scrum card that we have seen some other sides inflict on Cranleigh.
One more game remains next week against Chipstead,away, before Xmas which I know the team would love to revert the result of the game here in October.
Match Report: John Bailey