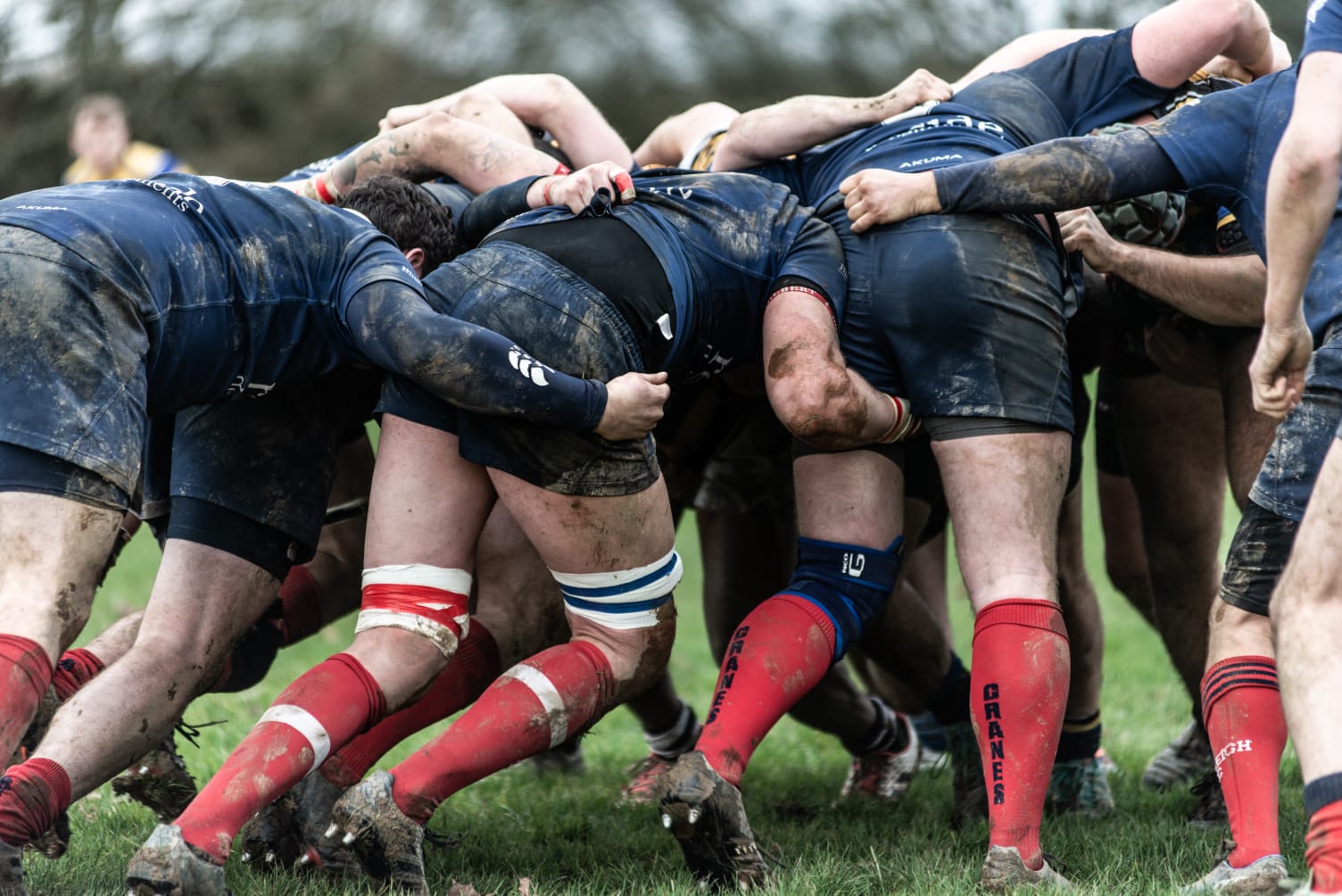 The 2nd XV hosted old rivals, Guildfordians on a glorious Saturday afternoon at Wildwood Lane. Having won the toss they decided to receive the kick with the sun beating down behind them. After several phases of clinical play, they found themselves deep in the Guilldfordian 22.
A few handling errors prevented them from crossing the whitewash, however with a very dominant scrum, the opposition failed to make a decent exit. Cranleigh continued to pile on the pressure, but just couldn't get the final pass to stick and ultimately conceded a penalty, probably due to frustration.
Guildfordians secured their line out and caught Cranleigh napping at the back with a well-executed kick and chase. Thankfully the conversion was missed, but this was totally against the run of play. However, the following kick-off was chased hard and Cranleigh found themselves back in the 22 and with a penalty conceded for holding. The line out was well taken by Guy Macey who excelled, with a 100% success rate and winning multiple opposition throws.
After a few rucks, Jake Shaylor rumbled over from a short distance and scored under the posts. Bizarrely the kick was missed, buy the kicker would pay the price in the bar later!! 5-5 at halftime, but it should have been a lot more.
Cranleigh came out booming in the second half and as the ball moved sweetly through the hands, Theo on the left wing sprinted down the touch line to score the second try which was duly converted by Andy Castle. Cranleigh dominated the set pieces and territory, leading to another penalty and line out on the 5m line.
Dan Bolton swung the ball out to Andy Castle who dummied the opposition fly-half and cantered under the posts. Another successful conversion and Andy had bagged himself 9 of the 19 points.
Final score 19-5 and credit to all the boys who put in a huge shift and welcomed back some old faces including Bosal and Bouncy, a revitalised Roland Baggot, and newly blooded Jamie Portis!
Top of the table with 8 points and away to Old Emmanuel next week!!